Why should we study biodiversity and systematics?
In this programme, students are trained to gain the systematic and taxonomic expertise needed in our society to be able to take action against loss of biodiversity. NABiS is directed to students who are interested in a career as a nature conservation manager (public administrator or private consultant), officer at government agencies (Environmental Protection Agency, Swedish biodiversity Centre etc.) or non-governmental organizations (World Wildlife Foundation, Nature Conservation Organizations etc.), manager of biodiversity infrastructures (GBIF etc.) or want to pursue an academic career as a museum curator or university researcher.
---
Student representative 2023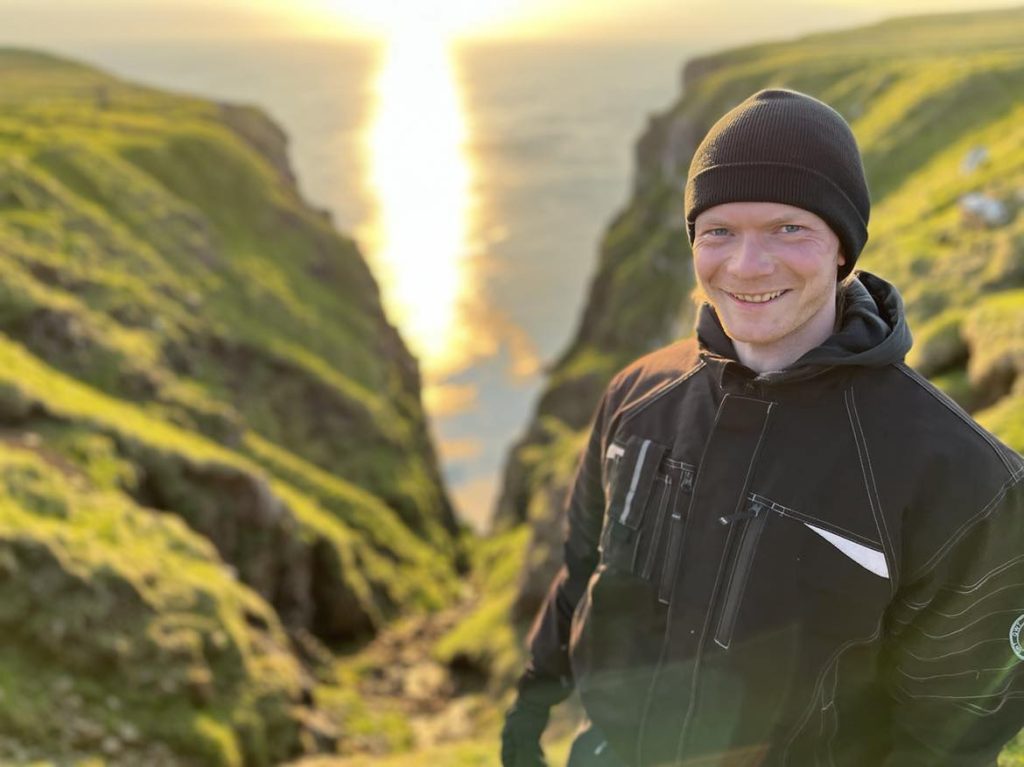 Hans Meinhard í Eyðansstovu
hans.mykines[at]gmail.com
"My name is Hans, I am from the Faroe Islands and am currently taking the NABiS Master's programme at the University of Gothenburg. I did my bachelor's at the University of the Faroe Islands where in my final thesis I was comparing earthworm diversity in 1978-1979 to today as well as the effect of the New Zealand flatworm, an invasive species which feeds on the native earthworm populations. Looking for master programs I definitely wanted something with a focus on biodiversity and so the NABiS program was clearly the right one for me, and it's been a great time so far!"
Former student representatives
Viktor Gårdman – Uppsala University 2022
Siri Englund – Uppsala University 2021
Hanne Petlund – Norwegian University of Science and Technology – 2020
Lovisa Thilen – Uppsala University – 2019
Jonathan Pforr – Uppsala University – 2018
---
On Facebook
On Facebook there is a group where students and teachers can share information. It is not at all mandatory to join the group but will hopefully be beneficial for those who do. The group is simply called NABiS and can be found here or through a Facebook search. However, it should be noted that this website is the students' main source for information and students shouldn't go amiss though they don't join the Facebook group.